VIMANAMAIL is a cloud-based email security platform that offers multi layer protection by adding an enhanced layer of security. This enables VIMANAMAIL to detect and clean intrusions such as spams, viruses, worms, ransomware and other malwares in emails before reaching your server.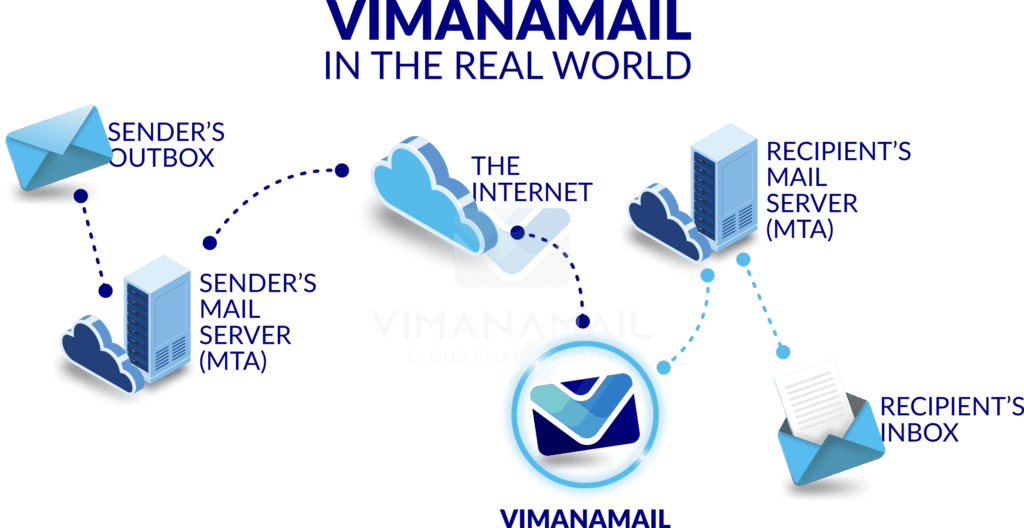 Multi-Layer Protections
Combines established RDL/DNSBL filtering methods and advanced scanning tools to create a multi-layer scanning process.
Allowlist/Blocklist
Avoid incorrect email server configurations by implementing domain or email whitelist/blacklist table.
Hosted Quarantine
Hosted quarantine is readily available on the console.
Unified Portal Access
Domain management by multiple admins with different roles.
Managed Reports
Easy access to compile reports through the web console.
Email Server Compatibility
Compatible with popular cloud mail servers or on-premise email servers like Zimbra, Postfix, Qmail, MS Exchange, Axigen and others
Transparency
Following business ethics, VIMANAMAIL does not keep copies of clean emails. Detected malwares and intrusions are kept and presented as an accurate report on your dashboard.
Content Filtering
VIMANAMAIL scans email content for attachments (ie: .pdf, .exe) with an option to quarantine or delete scanned attachments.

Encryption
VIMANAMAIL accepts TLS encryption on incoming and outgoing emails to ensure further email security.