Recognize and Filter Email Attacks!
Email has become one of the most important form of modern-day communication — making it palpable targets for cyber attacks such as malware, targeted phishing and innovative attacks such as
Business Email Compromise (BEC).

VIMANAMAIL is designed with a multi-layer protection to detect, recognize and catch these intrusions.

Try now, and get free access for your personal domain.
SIGN UP NOW AND GET FREE ACCESS!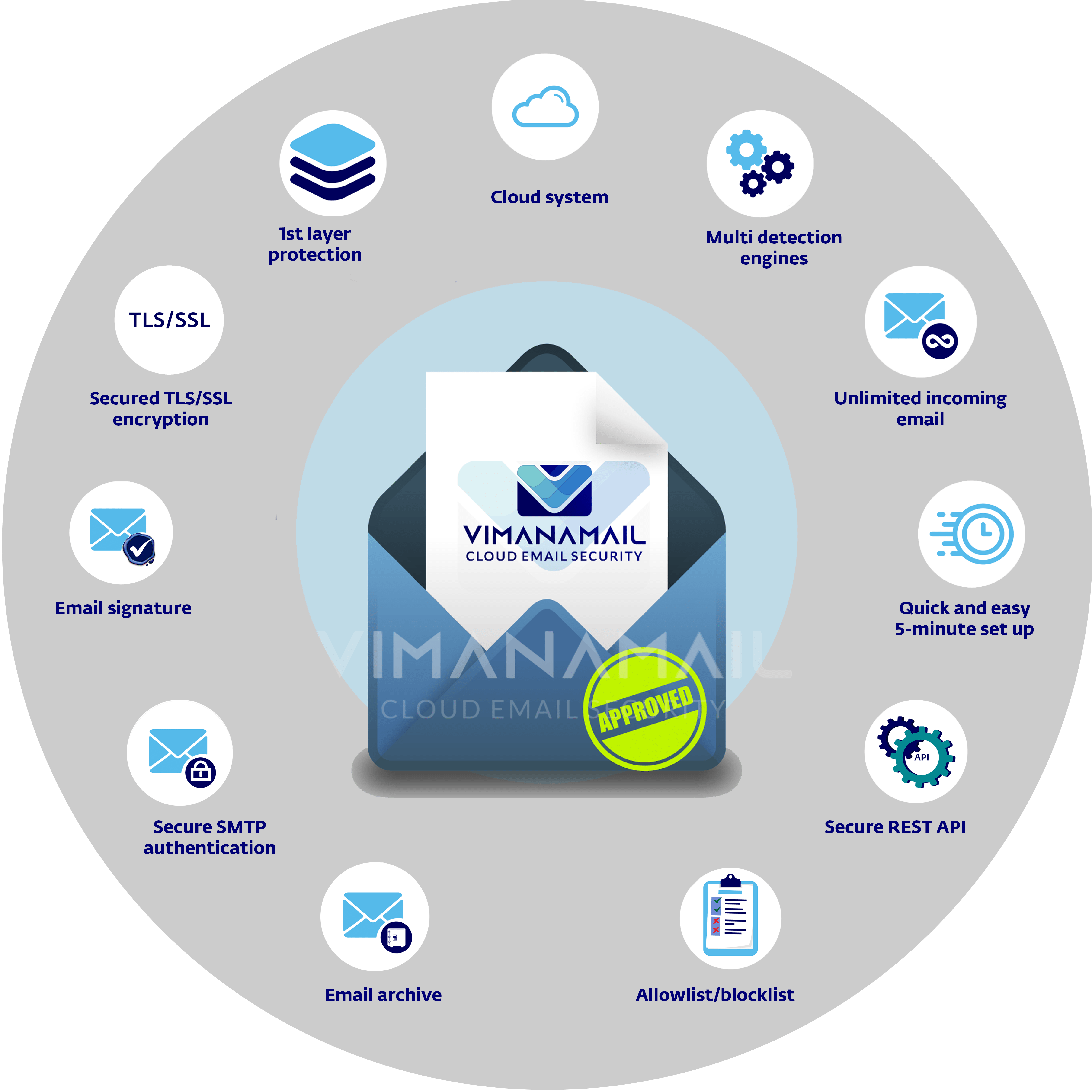 BANDWIDTH EFFICIENCY
VIMANAMAIL only deliver scanned and cleaned emails to your server which reduces bandwidth consumption.
MULTI-USER CREDENTIALS
VIMANAMAIL allows for multiple user login credentials to manage a single domain wherein associated tasks can be assigned to different users.
PROTECT YOUR DATA
VIMANAMAIL protects your data against malware and malicious attacks using email as a distribution vector.
SIMPLE AND FAST
VIMANAMAIL reduces the complexities of implementing on-premise email security.